Flower shops in Arden-Arcade, CA
Фильтр
14
объявлений отсортированных
по популярности
We create unique floral arrangements that will delight you and your loved ones with their beauty and aroma. Our team of talented florists uses only th...
Good day! I am engaged in floristry. I will make a beautiful bouquet of flowers for your special occasion, call us and order!
Hallo! We make bouquets of varying complexity and for all occasions. More than 20 years of experience in floristry. Free shipping on orders...
Flower shops
13430 Lincoln Way Auburn, CA 95603
How beautiful they are, these miracle chrysanthemum flowers. The withering around... Suddenly nature's turn - chrysanthemums in bloom - is still a sig...
Girls, good day everyone! I am Alena, I am a florist - I make bouquets and arrangements to order. On the eve of Christmas, I would like to invite you...
Hi everyone! I offer candlesticks made from living components to order. You can order more candles and sizes of different lengths. I collect any bouqu...
I offer you an original and romantic gift - a bouquet of flowers in a box. Ideal for a birthday, March 8, Valentine's Day, Baby shower or just to plea...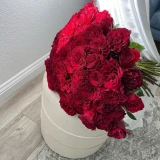 Flowers for all occasions! Weddings, birthdays, and just to please your loved one. We will create an individual composition according to all your crit...
Hello, my name is Yulia and I make flowers to order!!! Because Valentine's Day is coming soon, I'm already taking orders. I can make any compositions...
Welcome! I'll give bouquets to order. I will create an individual composition for you. Ideal color and design. For a reception! Can you be any form,...
Hi everyone! My name is Marina I'm a florist! I create custom flower arrangements. I would be happy to do something special for you! Fair Oaks shipp...
If you need beautiful flower boxes, please contact me to learn about sizes and prices available. I would be happy to answer all your questions and lis...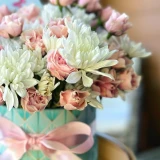 My name is Irina and I'm happy to welcome you! I would like to invite you to order beautiful bouquets in boxes from me. Each bouquet is created with l...
Hi! I'm Alla and I create beautiful bouquets and flower arrangements to your order. Do you want to please yourself or your loved ones with a beautif...
Popular services in the USA
Flower shops в других городах