Lawyers for an accident in Chicago, IL
Фильтр
14
объявлений отсортированных
по популярности
Dear customers! My name is Olga and I represent the EAMES LAW GROUP team, specializing in providing legal assistance in three key areas: accident case...
Lawyers for an accident
47 W Polk St #301 Chicago, IL 60605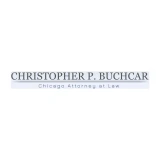 Looking for the right lawyer to represent you in any legal situation can be one of the most important decisions you will ever make. You need an experi...
Lawyers for an accident
6245 W. Belmont Ave. Chicago IL 60634
Maciej prides himself on solving his clients' cases effectively and efficiently. It is paramount for him to ensure that his clients are fully inform...
Lawyers for an accident
161 N. Clark St., Ste. 1600 Chicago, IL 60601
When you get injured, you may be entitled to compensation. The process can be daunting. Between your employer, insurance companies, hospitals and the...
Lawyers for an accident
350 North La Salle Street, Suite 750
If you were injured in an accident caused by someone else, you can recover damages by filing a personal injury lawsuit against any guilty party. If yo...
Lawyers for an accident
100 N La Salle St Ste 2005 Chicago, IL 60602
Thomas J. Gabryszewski is an English and Polish speaking lawyer serving the Chicago community for more than 30 years. Experienced in meeting the needs...
Lawyers for an accident
155 N. Michigan Ave. 9008 Chicago IL 60601
Need legal advice on real estate? Take advantage of my services! I am a lawyer specializing in real estate law. I help in matters related to the purch...
Lawyers for an accident
7720 W. Touhy Ave. D Chicago IL 60631
Beata Velente is an experienced lawyer specializing in real estate law. Her law firm offers comprehensive legal services for individual and business c...
Lawyers for an accident
5911 W. Higgins Avenue Chicago, IL 60630
We do our best to ensure that you and your loved ones can sleep soundly knowing that we are here to help We have represented many clients in injury...
Lawyers for an accident
5477 N. Milwaukee Ave., Chicago, IL, 60630
Kaplan Law Offices, P.C. is a boutique law firm specializing in personal injuries. All car accidents are terrible, and it is our job to mitigate your...
Work injuries
3400 Dundee Road, Suite 140 Northbrook, IL, US 60062
Representation in U.S. civil, appellate, and federal courts. Monetary compensation for victims: ️ Accidents due to the negligence of others; ️...
Work injuries
910 Skokie Boulevard, Suite 109 * Northbrook, IL 60062
Have you had an accident and don't know what to do? DTP America is the only company that helps Russian-speaking people in the United States deal with...
I work in the following areas of legal practice: physical harm: car accidents and injuries, fall injuries and injuries, medical errors, citizenshi...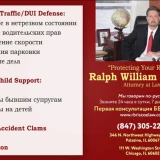 DUI Traffic tickets Suspended DL Any criminal charges Contracts Family law We speak Russian! Call 24 hours a day, 7 days a week. The first con...
Family law
346 N. Northwest Hwy Palatine, IL 60067
Popular services in the USA
Lawyers for an accident в других городах