Cafes in Chicago, IL
Filter
13
объявлений отсортированных
по популярности
LAZZAT is your unique experience in the world of Uzbek and Mediterranean cuisine! Immerse yourself in the incredible variety of flavors and aromas tha...
Cafes
670 Wise Rd Hanover Park, IL 601
Welcome to Almary Cafe! Here you will find delicious breakfasts, lunches and dinners, as well as special offers for office lunches. We are also ready...
With 15 years of experience cooking in top restaurants. Our chefs are happy to present their delicious menus. Regional cuisine with seasonal specialti...
Cafes
189 N Marion St Oak Park, IL 60301
Hanna's Bakery specializes in standard and bespoke cakes, you can also find a wide selection of pastries, cheesecakes, cookies, yeast, donuts, homemad...
Cafes
231 E Army Trail Rd, Bloomingdale, IL 60108
Berliner Kebap is a local, family-owned business dedicated to bringing quality Middle Eastern specialties to the Chicagoland area. Food has been our p...
Cafes
696 S Barrington Rd, Streamwood, IL 60107
Who doesn't enjoy a great cup of coffee in the morning? A picker-upper in the afternoon? Count us in! Our love affair with coffee started a very long...
Cafes
335 E Geneva Rd #3053 Carol Stream, IL 60188
Wiklański's Bakery is a Polish bakery in Chicago. We sell several types of fresh bread, cakes. We invite you to taste!
Cafes
6006 W Belmont Ave Chicago, IL 60634
Our goal is to provide complete entertainment for the growth and development of the whole child. At Kiddy Club, we strive to create a soothing, fun an...
Cafes
4314 E New York St Aurora, IL 60504
We wanted to create a cozy and warm space when we created our bakery. And we did it! We are waiting for you in a homely and fragrant place. We use on...
"Retro-cafe" is a cozy place where you can relax and spend an unforgettable evening. The unique shape of the room allows you to diversify the seating...
Cafes
3246 N Central Ave Chicago, IL 60634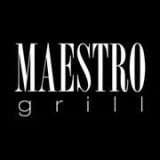 Maestro Seafood & Grill offers business lunches and serves and hosts all dinners and events. Maestro is open to all events. Our cozy restaurant is id...
Cafes
500 Anthony Trail, Northbrook, IL 60062
Jazz Cafe specializes in Russian and Ukrainian cuisine of the highest quality. Our goal is to give our customers the pleasure of home-cooked meals, an...
Cafes
250 McHenry Road, Wheeling, IL 60090
"Old Lviv" is a small but very cozy buffet with traditional and, in the opinion of many guests, very tasty cuisine. It's nice to drink a cup of aromat...
Popular services in the USA
Cafes в других городах