Okulist | Ophthalmology in Chicago, IL
Filter
10
объявлений отсортированных
по популярности
Hello, I am an eye doctor, an optometrist, and many of you have been my patients for a long time. I accept children and adults, speak Russian, Ukrai...
Zaker Family Vision is a comprehensive optometric practice serving the southwest Chicago area since 1988. Zaker emphasizes the treatment of anterior s...
Okulist | Ophthalmology
9602 S Roberts Rd Hickory Hills, IL 60457
Dr. Scarpulla is a clinical instructor in ophthalmology at Northwestern and specializes in cataract refractive surgery, LASIK, ICL, and corneal transp...
Okulist | Ophthalmology
5600 W. Addison St. 403 Chicago IL 60634
Ophthalmologist with many years of clinical experience gained in Poland, Germany and the USA. He graduated from the Medical Academy in Łódź, where he...
Okulist | Ophthalmology
5354 N. Milwaukee Ave., Chicago, IL 60630
The choice of glasses depends on many factors, including your needs and vision. Here are some tips that can help you choose your glasses: Get profes...
Okulist | Ophthalmology
5526 W Belmont Ave, Chicago, IL 60641
Family Eye Physicians is one of Chicago's leading ophthalmology practices providing first-class services to protect the vision and vision improvement...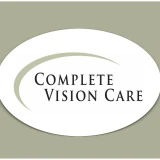 Since 1951, Complete Vision Care has provided reliable, high-quality eye and vision care using the latest technology, from annual exams to custom glas...
Okulist | Ophthalmology
6209 W 95th St Oak Lawn, IL 60453
The first direction of work of the office is the diagnosis and treatment of visual impairment. Modern methods are used to determine visual acuity, cor...
Okulist | Ophthalmology
4736 N Harlem Ave Harwood Heights, IL 60706
Dr. Boris provides ophthalmologist services in Chicago. Highly qualified specialist with extensive experience. It will help you solve all issues relat...
Okulist | Ophthalmology
92 S Milwaukee Ave, Wheeling, IL 60090
Our mission is to provide every customer with the highest quality patient care, attractive yet affordable glasses and legendary customer service. Cal...
Popular services in the USA
Okulist | Ophthalmology в других городах