Electric installation work in Daly City, CA
Filter
9
ads sorted
by popularity
Mikhail Electrical Services LLC is your reliable partner in the electrical world! We are ready to offer you high-quality services at affordable prices...
Electric installation work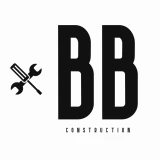 We offer all types of work, including: plumbing, painting, electrical installation, replacement and maintenance of water heaters, redevelopment, disma...
I'm your versatile craftsman! Here's what I can do for you: Roof repair and more Assembling furniture Installing sockets and electrical panels Tile la...
I offer a wide range of services, including installation and replacement of electrical wiring, installation of sockets and switches, installation of l...
Electric installation work
My name is Zorik and I am a certified electrical builder. I have many years of experience and perform many different types of work, regardless of the...
Electric installation work
Today, electrical wiring is the source of life in every home. If you have problems with electricity, it is very undesirable to solve them yourself, be...
Electric installation work
88 N Jackson Ave, San Jose, CA 95116
Electrical installation and dismantling of any complexity! Electrician services (sockets, switches, lights); Troubleshooting and repairs; Low voltag...
Electric installation work
I do the following types of work: shitrok frames followed by putty and painting tiles of any kind , assembling the kitchen cabinet (if disassembl...
A team of qualified and educated specialists will install or repair any electrical systems in your home or business.
Electric installation work
Popular services in the USA
Electric installation work in other cities