Catering in Denver, CO
Фильтр
14
объявлений отсортированных
по популярности
I offer you home-made meals: Meat (Halal); Dumplings; Samsa; Manti; Cutlets; Pavlova Roll; Pavlova Cake; Bagels; Potato Pies; Meat Pies. Regarding the...
LaBlaBee Sweets takes you on a true culinary journey! We create unique Azerbaijani sweets by hand, with love and care for every detail. Our desserts a...
Dive into a world of sweet flavors with Vera's Cakes! We create unique and incredibly tasty custom cakes for any event. With love and attention to det...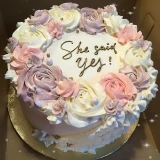 We invite you to enjoy my delicious homemade cakes, created with love and care! Sweet masterpieces can be seen and evaluated in more detail on Faceboo...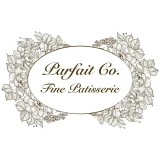 At Parfait Co., our commitment to excellence drives us to make continuous efforts to maintain the highest performance standards, use the highest quali...
Catering
13455 W Colfax AveGolden, CO 80401
I'm Vika, a homemade pastry chef, and I'm happy to introduce you to my special Banana Caramel cake! This cake consists of a tender milk biscuit, cream...
Hi! I'm Ekaterina, a cake master on request. I bake incredibly delicious cakes, especially for you! From wedding cakes to kids' cakes, I've got it all...
We are pleased to offer you our services for cooking delicious kebabs, pilaf and tortillas. Here you can order fresh and high-quality meals prepared w...
Greetings! Do you want to save time on cooking, but are not ready to give up high-quality and tasty food? Please contact me! I offer ready meals and c...
Catering
8250 E Harvard Ave Denver, CO 80231
Elegant Bakery is a family-owned business run by Janusz Zrodlowski and his wife Bozena. He is a member of the Polish Academy of Science and Technology...
Catering
3278 S Wadsworth Blvd #3 Lakewood, CO 80227
Family-run and run for 11 years, we pride ourselves on freshly baked, made from scratch products. We don't add any preservatives and prepare our prod...
Catering
9606 Ralston Road, Arvada, CO 80004
Organic homemade bread. Yeast based on high-quality and fresh products. The weight is more than a kilogram. For orders please call!
My name is Mukhlisa! I'm taking orders. I have a lot of options from homemade cakes to professional cakes. I take orders for various birthday and an...
Welcome to everyone! Gotu taku savor yak in the photo. It's so delicious to go out! Vicorist more than svizhi and yakisni ingredienti. I would be happ...
Popular services in the USA
Catering в других городах