Manual therapists in Des Plaines, IL
Фильтр
12
объявлений отсортированных
по популярности
I am Bogdan, a qualified rehabilitation therapist, physiotherapist and sports massage therapist with 9 years of experience. My achievements include my...
I am a Cardiac Surgeon. I offer Hijama and therapeutic massage services. What diseases is Hijama suitable for? High blood pressure, headaches, psoria...
Hijama is a Sunnah treatment for men. Hijama cleans arteries and capillaries, stimulates blood circulation, cleanses and strengthens blood, and cleans...
Physiotherapy - Chemistry - Acupuncture DEVID CAVAZOS - Likar-Hiropractor. It provides a wide range of professional services. Treatment of injuries...
Massage therapists
66 North Ave, Carol Stream, IL. 60188
Good day! My name is Vladimir and I am a qualified chiropractor. I will help you improve your health and solve problems with it. I also cover topics...
Alternative Medicine Clinic. Oriental massages, manual therapy. Great work experience! We will be happy to improve your life by relieving you from pa...
Manual therapists
1040 S Milwaukee Ave, Ste 100, Wheeling, IL
When you need relief from pain or illness, the names of different doctors can be confusing. When you need practical therapy to relieve pain or promote...
Musculoskeletal problems? Joint pain? Muscle contractures? No problem! A specialist will help you. Emergency care for pain and injuries to the back, n...
Complit Chiropractic Care provides a full range of chiropractic services to help improve your health and quality of life. Our chiropractor, Dr. Olga R...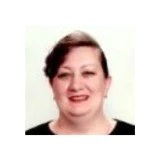 Physical therapists (PT) are licensed health professionals who diagnose and treat people of all ages, from newborns to the oldest, with health problem...
Manual therapists
544 W Dundee Rd Wheeling, IL 60090
I specialize in manual therapy sessions with many years of experience. I am an orthopedic traumatologist and chiropractor who is ready to assist in ca...
Manual therapists
300 S Roselle Rd, suite 405
Igor sounds less, and I give the services a therapeutic and healthy masage. Massage of the musculoskeletal apparatus Manual therapy for ridges and...
Manual therapists
3457 Kirchoff Rd, Rolling Meadows, IL 60008
Popular services in the USA
Manual therapists в других городах