Reabilitologists in Fort Lauderdale, FL
Фильтр
4
объявлений отсортированных
по популярности
I provide rehabilitation services: Working with ODA problems (hernias, protrusions, sore knees, shoulders, elbows, chondrosis, arthritis - all this...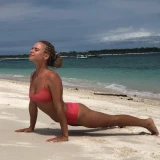 I'll teach you how to feel and control your body | I'll tell you about complex things in simple language. Hi there. Hello. Bonjour. Zdravo. Dobry de...
As a result of many years of medical experience, Dr. Bobrov synthesized Western and Eastern approaches to diagnosing, treating and preventing the inte...
Solea Wellness is more than just a wellness center. This is a unique place that offers everything from manual or intravenous infusion therapy and indi...
Popular services in the USA
Reabilitologists в других городах