Loans and Mortgage in Georgia
Фильтр
7
объявлений отсортированных
по популярности
My services include: Home purchase and refinancing Conventional, FHA, VA, USDA Primary, secondary and investment houses All loan programs and traditio...
The whole range of mortgage services! As a personal mortgage expert, I have the knowledge and resources you need to stay up to date with market condi...
Whether you're buying, selling, refinancing, or building your dream home, a lot depends on your loan officer. Because market conditions and mortgage...
Mortgage Loan Originator Choosing the right partners in your business is a very important decision. You need to work with business partners you TR...
Loans and Mortgage
4411 Suwanee Dam Rd Suite 120. Suwanee. GA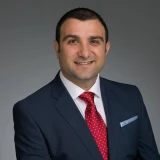 I'm a problem solver and love helping others find solutions. I love educating my clients, showing them different options and strategies, which ultima...
Loans and Mortgage
3237 Satellite Blvd, Blg 300, Suite 500 Duluth, GA, US 30096
We are licensed in these states: Alaska, Alabama, California, Colorado, Florida, Georgia, Idaho, Illinois, Kentucky, North Carolina, South Carolina, O...
Loans and Mortgage
3400 188th St. SW Suite 400 Lynnwood, WA 98037
Realco Brokers is a small real estate company operating in the Atlanta area. In business since 2000, we have 25 dedicated and hard-working agents r...
Loans and Mortgage
9910 Hightower Road Roswell, GA 30075
Popular services in the USA
Loans and Mortgage в других городах