Tutor services in Georgia
Фильтр
8
объявлений отсортированных
по популярности
My name is Natalya Anatolyevna. I am a mother of three, an experienced educator, visual arts and primary school teacher. My passion is to help childre...
I'm Mila and I'm happy to offer you English lessons! Classes are held in groups for just $10 and individually for $20. I have more than 10 years of ex...
Dear customers! My name is Alina and I am an English teacher with extensive experience. If you want to be fluent in English, my lessons will help you...
Hi everyone! PIANO and VOCAL tutor. I will help adults and children get to know the world of music . The aim of the classes can be both to master cl...
Do you want to improve your English language? Join our English courses! Our English language program is suitable for all levels, from beginners to ad...
Tutor services
3150 OLD ATLANTA RD SUWANEE GA 30024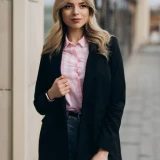 A fun and interesting English Language (ESL) teacher with 5 years of experience. There is a Master's degree in English Language and Teaching, as well...
Wonder World School is an extracurricular program with lots of great activities for kids in the Atlanta area. Activities such as arts, crafts, dance,...
Tutor services
3705 Engineering Dr, Norcross, GA 30092
The first Russian-language school in Atlanta. Language school. The goal is to make the learning process interesting and fun. We will give you a strong...
Popular services in the USA
Tutor services в других городах