Dwm-dui in Glendale, CA
Filter
4
объявлений отсортированных
по популярности
Sigal Law Group has extensive experience representing individuals accused of crimes in the Greater Los Angeles area, including Van Nuys, Sherman Oaks,...
Dwm-dui
15250 Ventura Blvd., Suite 1220 Sherman Oaks, CA 91403
Martinian & Associates предоставляет всестороннее и персонализированное юридическое представительство для вас, вашей семьи или вашего бизнеса. О...
Dwm-dui
2801 Cahuenga Blvd W Los Angeles, CA 90068
Юридическая компания Коstiv & Associates, P.C. Наши адвокаты защищают интересы наших клиентов во всех судах Соединённых Штатов. Иммиграционное п...
Family law
3250 Wilshire Blvd. Suite 2100 Los Angeles, CA 90010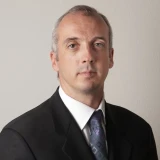 Закончил юридический факультет Калифорнийского университета (Los Angeles School of Law), и уже более 16 лет веду частную юридическую практику. ...
Dwm-dui
3550 Wilshire Blvd Suite 1770Los Angeles, CA 90010
Popular services in the USA
Dwm-dui в других городах