Truck repair shops in Glendale, CA
Фильтр
8
объявлений отсортированных
по популярности
Professional truck and trailer repair - trust your vehicles to experienced hands! Our team provides a wide range of repair services: Undercarriage rep...
We offer mechanical services. Our services include the following: replacing attachments, replacing body parts, replacing all liquids, replacing candl...
Volvo Freightliner truck repair and maintenance. Computer diagnostics. Major repairs.
High-quality repairs. Truck and car repair, tuning and much more. For more information please call the number. My YouTube
Truck parking at 79 Hartford RD.Delran NJ 08075 We do all types of work from electricity to engine changes. We work with both pickups and SEVEN trucks...
Truck Parking
79 Hartford rd.Delran NJ 08075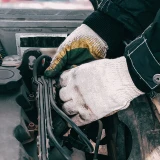 We install air heating devices (Webasto analogue) Semi truck, Box truck, RV, Van or any other room where you need warmth for the winter. ⬇️ Consump...
Repair of a wide range of trailers. Body work and welding; Electricity and light; Brakes and bearings; Installing a winch and a backup camera; R...
Best prices in the area, usually same day services, from bumper to bumper service We are located in 1529 N. 31st Ave. Melrose Park&nbs...
Truck repair shops
1529 N. 31st Ave. Melrose Park
Popular services in the USA
Truck repair shops в других городах