Body repair in Hollywood, FL
Фильтр
9
объявлений отсортированных
по популярности
Auto Exotic, a licensed car service, provides car repair and maintenance services. Our main focus is straightening and painting cars after an acciden...
Body repair
2108 Mayo St, Hollywood, FL 33020
What if you've had a traffic accident and you think it's okay to say goodbye to your car? Don't think but call me. I am an experienced craftsma...
Bee Car Station provides a wide range of car repair and maintenance services. Fault diagnosis, full repairs, tire fitting, replacement of the windshie...
Autorz гордится способностью удовлетворить все потребности клиентов. Мы специализируемся в восстановлении эксклюзивных и классических автомобилей, а т...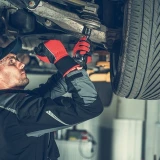 We provide a wide range of car repair services (cars, pickup trucks, vans) Suspension repair Replacement of components and assemblies (engines/trans...
The workshop for the repair of vantage cars provides its professional services. Our team has been on the market for a few years and has proved to be m...
Body repair
510 MONICA ROSE DRIVE APT 233 APOPKA, FL 32703
Good afternoon everyone. We are Eugene auto body shop, we repair the car body. Our craftsmen have more than 20 years of experience in body repair. We...
Body repair
1815 E 21st St, Jacksonville, FL 32206
A team of experienced craftsmen repairs and maintains cars (including German brands) and vans (Mercedes Sprinter, Ford Transit, Chevy Express, etc.)....
Body repair
6554 123rd Ave Ste D Largo, FL 33773
Professional car body repair: We restore cars after an accident using advanced technologies. We straighten, returning the body to its ideal shape....
Popular services in the USA
Body repair в других городах