Speech therapists in Lombard, IL
Фильтр
6
объявлений отсортированных
по популярности
If you're looking for a specialist to help improve your speaking skills, I'm here to help you! I offer an individual approach to each student to help...
Do you want to improve your speech skills? Please contact me - a speech therapist and defectologist! I work with adults, kids and teenagers. My playf...
A qualified teacher offers his services. Comprehensive child development. Correction, formulation and development of speech. Correction of sound rep...
Мене звуть Ольга, і я - логопед. Моя робота базується на власних розроблених методиках, які дозволяють ефективно впливати на розвиток мовних нави...
I am ready to help children who need speech therapy support. My classes are in Naperville and surrounding areas, and I host kids at my home. My work i...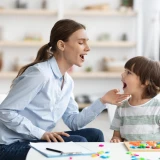 I invite you to classes with a speech therapist! If your child or you have problems with sound pronunciation, phonemic hearing, or other communication...
Popular services in the USA
Speech therapists в других городах