Business services in Los Angeles, CA
Фильтр
11
объявлений отсортированных
по популярности
I welcome colleagues to the Appliance Repair business! If you're looking for additional orders for your company, we're here to help. We provide ready-...
Would you like your business to become a Google leader in your city? I'm here to help you achieve this goal. My services include: Free consultation Se...
Inna Yefimchik has corporate and securities practices, with a focus on new growth companies and venture capital firms. Her practice includes general...
IMMIGRATION ISSUES? CALL US RIGHT NOW! Green card and citizenship Hideout Protection from deportation Business immigration Family immigration Vis...
Dear friends! My name is Ernest Goodman and I am a lead attorney at Ernest Goodman Law Firm. Our firm provides services in the following areas: immig...
Our services: Accounting services: Filling out declarations of all forms and types Payroll calculation Calculating the cost of goods/services Develo...
Attorney Olga Zalomiy. Areas of practice include arbitration and mediation, business arbitration, consumer arbitration, family arbitration. Business l...
Alla Tenina, financial attorney. I specialize in representing you in IRS, FTB and CDFTA audits, drafting wills and trusts, registering corporations an...
Business services
15250 Ventura Blvd Suite 601 Sherman Oaks, CA 91403
Alex Berlin Law Firm specializes in providing high-quality legal services to each client. Business and personal lawyers in case of injury, countering...
Ole Stolyar is a Harvard Law graduate with more than a decade of experience representing both plaintiffs and defendants in all aspects of civil law in...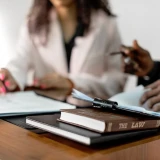 I offer services: Opening an LLC DOT opening Getting low-cost insurance Opening an MS number Register for Central dispatch We also help you ke...
Popular services in the USA
Business services в других городах