Garbage removal in Los Angeles, CA
Filter
10
объявлений отсортированных
по популярности
Development of a design project: detailed planning and creation of the interior layout, aesthetics and functionality of the apartment. Dismantling: th...
Windows | Doors | Balconies
Tiling, other construction work, quickly and very efficiently, extensive experience. Business trips are possible. (Leave a message on the phone, we wi...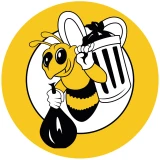 Our licensed company BumbleBee Junk offers services for the removal of construction and household waste, cleaning rubbish from the yard and garage. Di...
BumbleBee Got Junk is your #1 Los Angeles garbage collection service! We're giving you a $100 discount on the first full load of the truck. Our comp...
We offer all types of construction work: Dismantling and disposal of construction waste Redevelopment of premises Laying bathroom, kitchen, bathro...
Windows | Doors | Balconies
Do you need a reliable team of workers? We offer a wide range of services: garbage collection, handyman and other services. Our team is ready to help...
Garbage collection, transportation of large items, trailer size 6×10 fits weighing up to 1 ton. Call the number to discuss the details!
I do the following types of work: shitrok frames followed by putty and painting tiles of any kind , assembling the kitchen cabinet (if disassembl...
We provide home and yard services. Our craftsmen are reliable professionals. We can: Prune or remove trees; Clean the yard and gutters; Mulch the...
Windows | Doors | Balconies
We provide the following services in the general Sacramento area: Junk; Tub; Shed; Furniture removal; Trash hauling; Property clean outs. For...
Garbage removal
6483 Watt Ave Unit 2149 North Highlands, CA 95660
Popular services in the USA
Garbage removal в других городах