Yacht rental in Los Angeles, CA
Filter
4
объявлений отсортированных
по популярности
Experience the magic of the ocean to the fullest! We invite you to unforgettable boat trips along the Marina and bays, as well as an exciting tour to...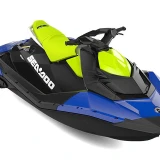 Rental, rental of hydrocycles, water skates, SeaZoo. BRP SeaDoo Srark 2022. $290/night. Tel. 323-633-6775.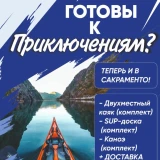 Discover an incredible adventure on the water with our water equipment rental! Two-seater kayak: Experience the fun and adrenaline of paddling on the...
Ericsson sailboat 28' yacht rental with captain, Marina del Rey, maximum 6 people, $90 hour (soft drinks and snacks included, lunch included) Malibu,...
Popular services in the USA
Yacht rental в других городах