Vehicle insurance in Miami, FL
Filter
10
объявлений отсортированных
по популярности
My name is Elena and I am a professional insurance agent with a wealth of experience. If you need reliable protection for your car, I'm here to help....
21USED CARS sells used cars from budget to premium with delivery throughout the United States of America. Wholesale prices, flexible terms of the dea...
Auto -dealers
5840 Plunkett St, Hollywood, FL 33023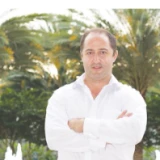 PROPERTY & CASUALITY: Car Insurance Business and Cargo Real Estate Insurance LIFE & HEALTH: Health, Life, Teeth Madicare Supplement Retire...
Vehicle insurance
18090 Collins Avenue, #T14 Sunny Isles, FL 33160
A licensed Russian-speaking insurance agent offers life, real estate, health, car and accident insurance services, etc. It offers financial advice. A...
I met many local families as an Allstate agent in Miami. I love being part of a community and building relationships locally is one of the best parts...
Vehicle insurance
10631 N Kendall Dr, Miami, FL 33176
Independent Insurance Agency in Colorado and Florida! PowerBank Insurance Agency is a licensed representative of America's largest insurance companie...
I specialize in: Auto, Business, Home, Flood, Life, Health, Medicare Supplement, Long Term Care, Disability, Annuities, IRAs, 401K. If you or someone...
Vehicle insurance
18090 Collins Ave. Unit T14 Sunny Isles, FL 33160
Для Вас широкий спектр профессиональных страховых услуг:Индивидуальный подход, работа с разными компаниями, поиск лучшего решения для Вас.Страхование...
Personal and commercial insurance services. We offer the following insurance services: - cars (auto Insurance) - motorcycles (motorcycle insurance) -...
Vehicle insurance
7999 Philips Hwy #209 Jacksonville, FL, US 32256
Car Insurance Business Insurance Car Insurance Home Insurance Cargo Insurance Office: 727-623-9885 Fax: 727-683-9500 https://www.insuranceagen...
Vehicle insurance
6457 Central Ave St.petersburg, FL 33710
Popular services in the USA
Vehicle insurance в других городах