Car rental in New Jersey
Filter
7
объявлений отсортированных
по популярности
The perfect solution for an eco-friendly and profitable trip! Easyway Rental offers you a unique opportunity to rent hybrid cars at incredibly competi...
Welcome to luxury car rental Elite Car Rental is a professional car rental platform. Elite Car Rental provides car rental services only to travelers w...
Car rental
403 Newark Pompton Turnpike, Pompton Plains, NJ 07444
Toyota Prius Hybrid cars manufactured in 2008 and 2009 are for rent in excellent condition. Vehicles with PA numbers, insurance, and mandatory PA chec...
Rent in New York 2010 Lexus IS 250 AWD. The car is in black and tinted. It is in excellent condition, serviced and well maintained. This is his first...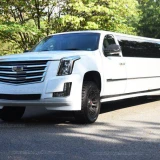 We have one of the largest collections of professional limousines and party buses available for rent in New Jersey, New York, Connecticut, and Pennsyl...
Car rental
1013 Market St, Paterson, NJ 07513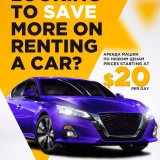 Did you just move in? Not sure enough about your English skills? We will serve you in your native language! Drive is 1000 cars available for rent for...
Enjoy time-saving car rental in Drivo! Easy, quick and safe! Simple rental conditions, affordable prices! Travel across America in a comfortable...
Car rental
3225 Coney Island Ave, Brooklyn, NY, 11235
Popular services in the USA
Car rental в других городах