Detailing | Car wash in New Jersey
Filter
11
ads sorted
by popularity
Your car deserves a lot of attention, and we're ready to provide you with the best premium class service right away! Our team of car detailing profess...
Looking for high quality commercial vehicle and truck detailing services? Look no further! Our team specializes in detailing pickup trucks and traile...
Friends, truck drivers! While your trucks are standing, don't miss the opportunity to create a bright branding for your Iron Horse or trailer. Make yo...
Teamwork makes the dream work! We're excited to announce that Wraptor Car Wrap and Detailing Studio is officially open! . Thanks to everyone who helpe...
Detailing | Car wash
337 NJ 36 Port Monmouth NJ
Hello everyone, my name is Vitaly, I have been in car detailing for more than 4 years and would like to offer you mobile detailing services for your c...
Welcome to Greg Auto Service, which is proud to provide customers with professional auto and light truck repair and maintenance services. Our goal is...
Detailing | Car wash
6 Wilson Ave, Totowa, NJ 07512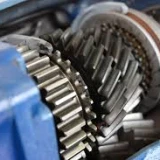 George's Transmission Repair provides high-quality, guaranteed gearbox repair in the Seattle area. With experience and commitment to customer satisfa...
Stelmach Auto Care is a full-service AAA certified workshop conveniently located in Clifton, NJ offering full repair of cars, trucks and SUVs. We can...
Detailing | Car wash
1 Grove St Clifton, NJ 07013
Deepa Auto Repair originally started car repair in 1989 on Route 1, Rahway, NJ 07001. Deepa Auto Repair moved in 1990 08830, a third location was ext...
Detailing | Car wash
600 NJ-27 Iselin, NJ 08830
We provide trackdetailing services! Carpet Cleaning Protectant/Coating Paint Protection Polishing Services Vacuuming Interior Detailing Waxing Servi...
Lifetime guarantee on our work! KMG Auto Body takes pride in having professionally trained and certified technicians to take care of your vehicle'...
Detailing | Car wash
58 Franklin Avenue, Clifton, NJ 07011
Popular services in the USA
Detailing | Car wash в других городах