Driving schools in New Jersey
Filter
4
объявлений отсортированных
по популярности
We provide driving lessons on cars with automatic transmission and double brakes. Cars equipped with air conditioning and approved by the DMV service....
Driving schools
75 Broadway, Elmwood Park, NJ 07407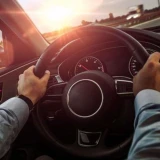 Хотите научиться водить автомобиль? Я - Елена Чиркова, инструктор по вождению, готова предложить вам свои профессиональные услуги.Я имею многолетний о...
A professional driving instructor will teach you and ride with you to take the exam. Tel. 908-745-9495.
Driving schools
2165 Morris Ave #20b, Union, NJ 07083
Licensed instructors with extensive experience. We have: Affordable prices. Specially-equipped new cars of 2018. Important: we teach in Russian, U...
Driving schools
24 Wernik Pl Metuchen, New Jersey 08840
Popular services in the USA
Driving schools в других городах