Workshops in New Jersey
Filter
10
ads sorted
by popularity
Dear parents! I offer a useful and creative activity for children from 6 to 12 years old - private drawing lessons. Your child will be able to develop...
I teach musical notation and violin to children aged 5 and older, and an individual approach to students. I also give music lessons to kids with mothe...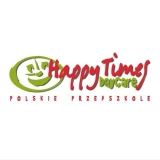 We are a facility founded for Polish children and, of course, parents.
Я тренер по кикбоксингу. Мастер спорта международного класса. Двух кратный чемпион России Чемпион Европы Чемпион мира Четырёх кратный поб...
Art Studio. Art classes. Weekly art classes for children (5-7 years and 8-12 years). Artistic birthday parties for children and adults. Weekends arts...
Workshops
9 Village Square E 2nd floor Clifton, NJ 07011
I invite all interested children and teenagers to figure skating training. Training takes place at the Montclair State University Ice Arena. Three-ti...
During the lessons, students learn not only vocal art, but also the ability to keep themselves on stage and establish contact with the audience. Perf...
Workshops
6711 8th Ave suite 3F Brooklyn NY 11220
We use culinary arts to promote: Self-confidence Develop motor skills Encourage creativity Build teamwork with Scientific concepts During thi...
Workshops
1135 Bustleton Pike #2, Feasterville-Trevose, PA 19053
Приветствую всех! Предлагаю уроки тенниса?. Я обучаю детей и взрослых, улучшаю технику. Также люблю мотивировать учеников. Моя методика позволяет стр...
IndigoKid offers developmental classes, seminars and workshops for kids and their parents in Russian in New Jersey.
Workshops
13-01 Pollitt Drive Ext., Fair Lawn, NJ 07410
Popular services in the USA
Workshops в других городах