Car rental in Philadelphia, PA
Filter
3
объявлений отсортированных
по популярности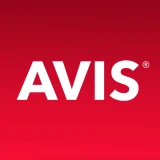 We offer the best car rental service. Avis car rental operates in more than 5,000 offices in 165 countries around the world. If you need to rent a car...
Do you need to rent a car? I offer car rental services at the best prices. We stock a variety of car models and brands to suit your needs. Regardless...
Car Rental! CALL US (267) -777-2244 We're located in Northeast Philadelphia 19116 Mercedes coupe $140 per day $650 per week ‼️ We accept cash pa...
Popular services in the USA
Car rental в других городах