Garbage removal in Philadelphia, PA
Filter
4
объявлений отсортированных
по популярности
Junk construction removal and demolition. We will quickly remove garbage from your territory. Isuzu dump truck 12m3/425ft.cube Removal, loading and cl...
Hallo! I offer services: removal of construction waste, cutting down trees of any complexity, moving around (transportation of furniture). I respon...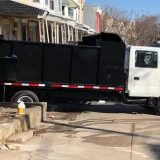 We demolish and remove rubbish in Philadelphia. For details please call the phone number.
We provide demonstration services, as well as complete cleaning and removal of all garbage. Please call for a free estimate.
Popular services in the USA
Garbage removal в других городах