Lesmakers in Phoenix, AZ
Filter
2
ads sorted
by popularity
Всем привет! Меня зовут Арина и я мастер по наращиванию ресниц. Я работаю на дому в North Scottsdale, AZ Приглашаю вас к себе на реснички: • любые эфф...
Lesmakers
6735 E Greenway Pkwy, 85254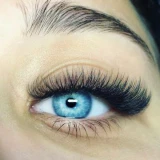 Hello! I'm a lash extension beautician. I recently moved to Prescott, which is why I'm offering a discount on lash extensions. Only on Saturdays and S...
Popular services in the USA
Lesmakers in other cities