Internal work in Pleasant Hill, CA
Фильтр
14
объявлений отсортированных
по популярности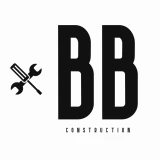 We offer all types of work, including: plumbing, painting, electrical installation, replacement and maintenance of water heaters, redevelopment, disma...
The corporation has established itself as one of the leading construction and repair companies in the Bay Area. From small jobs to large repairs.
We carry out all types of construction work: drywall, painting, laminate flooring, woodwork, steps, cement work. Free estimates.
I do the following types of work: shitrok frames followed by putty and painting tiles of any kind , assembling the kitchen cabinet (if disassembl...
Hi everyone! Now looking for a new bathroom renovation project or something else in San Francisco and the Bay Area. I do repairs myself using codes....
Our motto is Fast and efficient. S.V.V. Plumbing & Handyman If you need to: Dismantling and laying tiles of any complexity. Room renovation Renovate...
Good afternoon! We are a professional construction company. Thanks to the high qualifications of our craftsmen, we can offer you a wide range of repa...
Handyman | An experienced craftsman offers his services: Repairs: kitchen: - repair/replacement of faucets and sinks; - repair of kitchen appliances;...
A team of 3 people is engaged in: Concrete works; Installation installation assembly of various MAFs (Small Architectural Forms); Dismantling works;...
Good day! I will help you carry out minor repairs in the house, garage, and site. I will be happy to share recommendations from my clients, I have d...
Our team of three experienced professionals is ready to offer services for installing tiles, assembling offices and remodeling your kitchen, bathroom...
I offer a wide range of high-quality construction services that will make your home the place you dreamed of. Reliable dismantling and high-quality re...
My name is Mikhail and I'm an experienced home remodeling and decorating professional in San Francisco and across the Bay Area. My specialty is remode...
I'm your versatile craftsman! Here's what I can do for you: Roof repair and more Assembling furniture Installing sockets and electrical panels Tile la...
Popular services in the USA
Internal work в других городах