Windows | Doors | Balconies in Pleasant Hill, CA
Filter
4
объявлений отсортированных
по популярности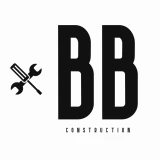 We offer all types of work, including: plumbing, painting, electrical installation, replacement and maintenance of water heaters, redevelopment, disma...
Do you need new windows and doors? Don't worry, we are ready to offer you a wide range of quality products at an affordable price! Our company special...
Windows | Doors | Balconies
I do the following types of work: shitrok frames followed by putty and painting tiles of any kind , assembling the kitchen cabinet (if disassembl...
Door lock repair Replacing locks I remake the lock with a new key I open the locks Serving San Francisco, Bay Area, and East Bay. Licensed, insure...
Windows | Doors | Balconies
Popular services in the USA
Windows | Doors | Balconies в других городах