Body repair in Roseville, CA
Filter
14
ads sorted
by popularity
Windshield replacement and repair. We work with all insurances: Professional replacement and repair of car windows Home visit We work with all insuran...
Do you have problems with your car body? Don't worry, we're here to help! Our team of craftsmen specializes in body repair and painting. We will profe...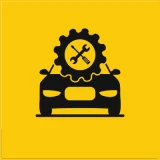 We specialize in car body repair and maintenance to restore your vehicle to its former brilliance and functionality. Our services: Body repair and pai...
Our center offers full body repairs for cars in Sacramento. We will restore, repair and paint your car, and we also offer car and headlight polishing....
Restoring your car's headlights is our specialty! We offer comprehensive headlight repair, including repairing fasteners and body (from 30 pieces), as...
Dear Sacramento residents, we are pleased to offer you a complete body repair for your car. At our center, we can restore, repair and paint your car....
Welcome to our body shop! We are proud of our extensive experience and offer quality car repair services. Regardless of whether you need painting, str...
Body repair
3784 Omec Cir, Rancho Cordova, CA 95742
Hi, I'm Raul, a professional bodybuilder in Sacramento! I can confidently offer my services for welding, straightening, painting and other types of bo...
I am happy to offer my car body repair services in Sacramento. With experience and a professional approach, I will restore and bring your car to perfe...
Body repair
2338 Gold River Rd STE H Rancho Cordova, CA 95670
Hi there! I'm Alex, a car body repairman in Sacramento. If your car has dents, scratches, or other damage, I'm here to help restore it to perfect cond...
Hallo! My name is Viktor and I am a specialist in removing dents on cars. If your car gets any unpleasant dents, I'm ready to help you fix them. I h...
I welcome you! My name is Yuri and I am a specialist in removing dents on cars. If you have an unpleasant situation involving a dent on your car, I am...
I provide my services for Removing Dents without Painting! A Carepoint specialist will remove dents and bumps on your car, without painting or plaster...
All types of car painting work are carried out by a specialist with extensive experience in this field! I paint the whole car or individual body part...
Popular services in the USA
Body repair in other cities