Reabilitologists in Sacramento, CA
Фильтр
7
объявлений отсортированных
по популярности
Rheumatologist Alexander Shikhman provides professional medical care and advice in California. An individual approach to each patient.
Personal trainer and rehabilitation services: I conduct individual training sessions for children: - general physical training; - posture correctio...
Proprius Health can provide you with a personalized treatment plan for substance use disorders, such as: Alcohol use disorder. Opioid and benzodiaz...
Reabilitologists
3939 Atlantic Avenue Suite 223 Long Beach, CA 90807
Hi, I'm Ivan. Professional chiropractor (soft, percussion technique) and massage therapist with extensive experience. A scrupulous approach to each pa...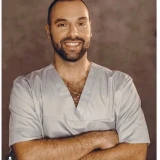 I am a rehabilitation therapist with 23 years of experience. He studied at the university with a degree in physical education and rehabilitation, and...
Dr. Igor Sklovsky, D.C., CCSP. Rehabilitation and sports medicine specialist. We solve: Pain in the back, knees, hands, hips. Headaches and fatigue. T...
An instructor with higher education, many years of experience and positive results offers professional assistance to people with disabilities. I would...
Popular services in the USA
Reabilitologists в других городах