Bars in San Francisco, CA
Filter
6
объявлений отсортированных
по популярности
‍ We offer the best Mediterranean and Greek food in the entire state. Enjoy old-fashioned dishes using meat and seafood. But that's not all! We also...
Bars
11651 Riverside Dr. North Hollywood, CA 91602
Natural real Armenian kebab and lyulya kebab. Vlad's BBQ ~ Natural authentic Armenian kebab and lyula kebab ~ Vegetable BBQ salad and more ~ Delivery...
An upscale family restaurant with excellent Eastern European cuisine and an excellent entertainment program. Premier is known as one of the best plac...
Bars
12743 Ventura Blvd, Studio City, CA 91604
The best banquet hall and catering in Los Angeles, we specialize in weddings, engagements, private parties, birthdays, anniversaries, corporate partie...
Bars
3404 Glendale Blvd Los Angeles, CA 90039
Our story! Everyone loves their grandmother and especially her kitchen! Teresa Turek, a well-known Polish chef, began learning traditional Polish cuis...
Bars
350 Clinton St Costa Mesa, CA 92626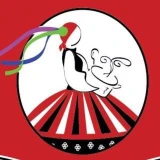 In 1994, Katrina and Andrew Dąbrowski move into their home in Eagle Rock Hills. They explore and rent premises in a nearby small shopping center. The...
Popular services in the USA
Bars в других городах