Okulist | Ophthalmology in San Francisco, CA
Filter
10
объявлений отсортированных
по популярности
If you're looking for a local optical store in San Francisco, California, then come to Clear Vision Optical. We offer the best selection of prescripti...
Okulist | Ophthalmology
2186 Geary Blvd #102 San Francisco, CA 94115
Payless Optical San Francisco offers you to buy glasses, lenses, frames in San Francisco, California. Free advice and assistance in choosing glasses...
Okulist | Ophthalmology
3169 21st St, San Francisco, CA 94110
An ophthalmologist provides professional medical care and advice
The affordable Vision and Eye Center in Los Angeles provides the best vision care in San Fernando Valley and Moorpark. Whether you speak English, Span...
Okulist | Ophthalmology
906 San Fernando Rd, San Fernando, CA 91340, Сполучені Штати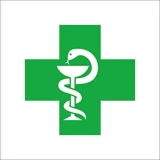 Partamian Leon G MD Physicians-Ophthalmology is a private practice that offers diagnostics, therapeutic rehabilitation, and a comprehensive and scient...
Okulist | Ophthalmology
18546 Roscoe Blvd # 200, Northridge, CA 91324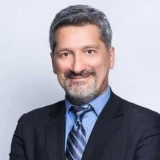 Dr. Arthur Benjamin is one of California's leading eye doctors in Los Angeles and is board certified by the American Board of Ophthalmologists. He...
Okulist | Ophthalmology
9201 Sunset Blvd #709, West Hollywood, CA 90069
Welcome to the Kagan Institute! Do you have eye problems or need aesthetic care? A leading ophthalmologist surgeon with more than 25 years of experie...
Okulist | Ophthalmology
5455 Wilshire Blvd, Los Angeles, CA
Dr. Nadia Martens is an optometrist based in Folsom, California. Optometrists typically specialize in astigmatism and binocular dysfunction (BVD) in...
Okulist | Ophthalmology
1018 Riley St Folsom CA 95630
Dr. Victoria Goldenberg graduated from New England College of Optometry in Boston, MA with a degree in Ocular Diseases and Special Contact Lens Select...
Okulist | Ophthalmology
6433 Fallbrook Ave, Los Angeles, CA 91307
Dr. Winarski specializes in ophthalmology and plastic surgery. Offers you a full range of professional services in Los Angeles, California. Knowledge...
Okulist | Ophthalmology
6055 San Vicente Blvd, Los Angeles, CA 90036
Popular services in the USA
Okulist | Ophthalmology в других городах