Construction of new houses in San Pablo, CA
Фильтр
3
объявлений отсортированных
по популярности
We are a full-service construction company. From construction plans to final inspections, our professional staff of engineers, designers, project mana...
Construction of new houses
We are a licensed, affiliated and insured construction and design company. We offer a full range of architectural, construction and design services t...
Architecture Design
969G Edgewater Blvd #682 Foster City, CA 94404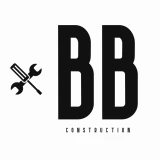 We offer all types of work, including: plumbing, painting, electrical installation, replacement and maintenance of water heaters, redevelopment, disma...
Popular services in the USA
Construction of new houses в других городах