Laying tiles and floors in San Ramon, CA
Фильтр
8
объявлений отсортированных
по популярности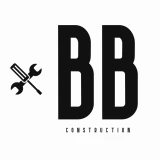 We offer all types of work, including: plumbing, painting, electrical installation, replacement and maintenance of water heaters, redevelopment, disma...
We carry out all types of construction work: drywall, painting, laminate flooring, woodwork, steps, cement work. Free estimates.
Who needs to install wood, vinyl, bamboo or laminate flooring? I guarantee quality and reasonable prices. Please contact us!
I do the following types of work: shitrok frames followed by putty and painting tiles of any kind , assembling the kitchen cabinet (if disassembl...
Our motto is Fast and efficient. S.V.V. Plumbing & Handyman If you need to: Dismantling and laying tiles of any complexity. Room renovation Renovate...
Services: electrician, carpentry, tiles, tile, roofing, etc...
I offer my flooring services. I have over 9 years of experience if you enjoy remodeling some space in your home or elsewhere. I specialize in removing...
My name is Mikhail and I'm an experienced home remodeling and decorating professional in San Francisco and across the Bay Area. My specialty is remode...
Popular services in the USA
Laying tiles and floors в других городах