Massage therapists in San Ramon, CA
Фильтр
8
объявлений отсортированных
по популярности
Meet Kave, a fantastic massage therapist for kids and adults! Kave is a professional pediatrician with experience in Russia and a certified massage th...
A specialist in orthopedics who specializes in the diagnosis, treatment and prevention of common diseases such as osteochondrosis, intervertebral her...
Massage therapists
649 8th Ave, San francisco Ca 94118
Zemits Bionexis is a combination of the 5 most effective methods for body shaping and fighting cellulite. RF - deep heating of all layers of the epi...
Everything is sterile and disposable. If you want to be in my hands, feel free to text me WhatsApp, TG or call me! I'm doing: Classic massage; Hone...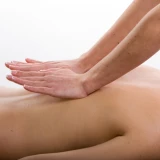 Do you feel muscle tension, back pain or neck pain? I, a professional massage therapist, will help you get rid of these problems! I have extensive exp...
Greetings! I provide professional massage services in San Mateo and San Francisco. My experience includes face and body massages, and I guarantee an i...
Good afternoon everyone, my name is Ksenia and I am a certified massage therapist. I offer services: Massages: Anti-cellulite hand+vacuum; Anti-cel...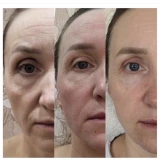 Do you want to regain youthful and radiant skin without pain or injections? We present you a revolutionary procedure — Split facial massage! Deep Stud...
Massage therapists
27150 Fielding Dr, Hayward, CA 94542
Popular services in the USA
Massage therapists в других городах