Beauty salons | Spa in St. Petersburg, FL
Filter
13
объявлений отсортированных
по популярности
At Elite Spa, we offer the perfect combination of luxury and care for your skin. Our experienced skin care specialists will create personalized progra...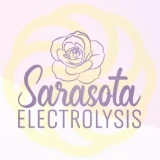 I invite you to the electrolysis procedure. 100% removal of all types of hair anywhere on the body, any skin type, including thin, gray, red hair. The...
Beauty salons | Spa
200 Central Ave, Sarasota, FL 34236
I'm Alice, a spa sugaring master. I offer you high-quality and gentle removal of unwanted body hair to achieve smooth and silky skin for a long time....
MOCKBA BEAUTY SALON is the result of Saida Daudova's extensive experience, who has worked in the beauty industry around the world. She is now using he...
I provide a wide range of services related to the recovery of women and men from adolescence to very old age. Modern procedures allow you to solve der...
Beauty salons | Spa
38858 US 19 N Tarpon Springs, FL 34689
Welcome to WHITE IRIS beauty salon, a place where you can relax and unwind with professional beauty services. Our salon is designed to make you feel c...
Hairdressing services
29829 US Highway 19 N, Clearwater, Florida 33761, United States
Our beauty salon has been operating since February 2006. At Face and Body Studio, we help care for your skin in exchange for everything it does for yo...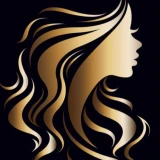 Our living room is a unique place created for the love of beauty. Our mission of beauty salon is to provide customers with the most professional serv...
Beauty salons | Spa
1316 US-19 ALT, Palm Harbor, FL 34683
Salon & Spa Today, more and more women are opting for the convenience of washing and wearing their faces, with eyebrows and eyeliner that never s...
Uderma MedSpa is a modern medical spa. Our services include modern skin care with a European approach! Our Mission is to provide customers with high-...
Beauty salons | Spa
36426 US Hwy 19 N, Palm Harbor, FL 34684
We're here for you. Our biggest priority is for our customers to leave our salon looking better and feeling confident. For more information, please c...
Beauty salons | Spa
5702 Clark Rd., Sarasota, FL 34233
We specialize in non-surgical hair restoration, non-invasive skin rejuvenation and skin rejuvenation for men and women. We are committed to helping o...
Cosmetologists
2745 FL-580 Suite 101, Clearwater, FL 33761
The European Beauty Academy School includes two training programs "Master in Facial Care" and "Nail Master".
Beauty salons | Spa
4023 N. Armenia Ave. Suite 230 Tampa, FL 33607
Popular services in the USA
Beauty salons | Spa в других городах