Painting works in St. Petersburg, FL
Filter
9
объявлений отсортированных
по популярности
My name is Ivan and I specialize in professional painting. Regardless of whether you need to paint walls, ceilings, doors or other painting services,...
Creative professionals are ready to turn everything around them into vivid beauty! Our team paints facades, floors, ceilings, walls, doors and much mo...
Welcome to our painting company, where we offer painting services at the highest level! Our team of professional painters are familiar with things and...
We made back deck for our customer. We're the Go-To Tampa, FL Painting Contractor Near You!!! We are masters of consistency and quality. Further, we d...
High-quality painting of your house, walls or driver is easy! I offer professional painting services with quality assurance and affordable prices. Reg...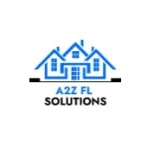 You dream about it, We build it. A2Z FL SOLUTIONS makes customers happy. We have been renovating houses for over 15 years. Repair services New counte...
Redecorating your home: Painting walls inside and outside; Plastering; Painting doors and skirting boards; Laying laminate/tiles . For more in...
Renovation of apartments and houses. Dismantling. Painting house facades. Reasonable prices. High-quality work performance. The cost calculation is f...
Residential buildings, apartments and commercial premises. • Ceramics • Marble • All types of floors • Painting • Electrical engineering works of...
Popular services in the USA
Painting works в других городах