Schools in Sunny Isles Beach, FL
Фильтр
8
объявлений отсортированных
по популярности
The Golden Key Russian School in Miami has been open for more than 10 years. We welcome children all year round, and our school takes place in Miami o...
Golden Kids Academy invites children from 5-14 years old to mental arithmetic classes. A unique way to develop children's intelligence through quick...
? Friends? , We invite you to join the Extended Day group?? at Kangaroo Kid's Club! The EXTENSION program includes: ? Doing all homework? ? Transpo...
Schools
501 Golden Isles Dr, Suite 101, Hallandale Beach
Dear parents, we invite your children to our Montessori program Monday to Saturday in Sunny Isles. The program includes: Math tutoring; Writing and...
If your child needs tutoring or additional training, Indiana Multicultural School offers online classes at all levels: mathematicians geometries; a...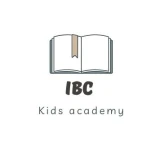 Our dream is to raise a generation of thinking and competitive people who will take care of our country tomorrow. With us, your children will be able...
Workshops
1920 Hallandale beach blvd, 704 office, Hallandale beach, Florida, 33009
Our school provides children and young people with the opportunity to acquire general knowledge about Poland, its history, cultural heritage, traditio...
Schools
2400 NE 12th St Pompano Beach, FL 33062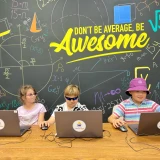 Main areas: Fundamentals of creating games for children aged 4-6; Programming in Minecraft; Creating games in Roblox Studio; Robotics for children fro...
Popular services in the USA
Schools в других городах