Educational courses in Tampa, FL
Фильтр
8
объявлений отсортированных
по популярности
Hi! We are Artur Kozun and Monika Pyrgiel - a team of passionate ballroom dancing enthusiasts. We would like to invite you to our classes, where you w...
Hi there! I'm Igor, the world champion in kickboxing. ⭐️ I do boxing and kickboxing. Sparring; practice pad techniques only with you; improving...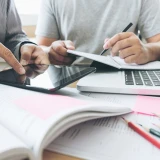 Good day! We offer individual online and offline training on FBA (Fulfillment by Amazon) and wholesale purchasing. We also provide personal advice for...
Special equipment for sailing at sea and classic styles. You will learn to swim without getting tired (you don't need to be in good shape), you won't...
Turn your passion for technology into a professional advantage with our online Java and web development courses! We offer modern tools and materials t...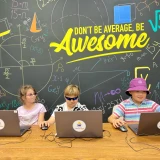 Main areas: Fundamentals of creating games for children aged 4-6; Programming in Minecraft; Creating games in Roblox Studio; Robotics for children fro...
Let's start learning together! BFF English language classes in a mini-group. The course starts within a week The cost is only $85 per month of study A...
Do you want to learn English from scratch and become talkative? We are here to help you achieve this goal! With our knowledge, you will get: Career gr...
Popular services in the USA
Educational courses в других городах