Other services in Vista, CA
Filter
5
объявлений отсортированных
по популярности
As you know, in 2023, applications for the 🇺🇸 Green Card DV-2025 lottery are accepted from October 4 to November 7. Time doesn't wait. Hurry up to get...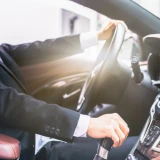 If you need a comfortable and reliable transfer from San Diego Airport, I'm happy to offer my services. I have a 2020 Honda car that will ensure a com...
Hallo! My name is Victoria. I'm a hypnotherapist and regressologist. Personal consultant. I am conducting a hypnotherapy session, working with the s...
BISTRO Languages Inc (in a partnership with San Diego Russian School) is offering year-round online courses of Russian and Portuguese languages! Our...
Tutor services
9500 Gilman Dr, La Jolla, CA 92093
Сертификационный курс частного пилота станет первым знакомством студента с современной авиацией. Кандидаты получат как минимум 35 часов летной под...
Popular services in the USA
Other services в других городах