Immigration lawyers in Walnut Creek, CA
Filter
5
объявлений отсортированных
по популярности
Diana Romanovskaya is a lawyer who comes to the rescue in the most difficult life situations. Her specialization in family law makes her an irreplacea...
Immigration lawyers
3223 Webster Street San Francisco, CA 94123
IMMIGRATION ISSUES? CALL US RIGHT NOW! Green card and citizenship Hideout Protection from deportation Business immigration Family immigration Vis...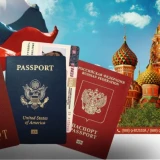 All our offices are open for accepting and issuing documents. Orders are processed as usual. We take every precaution for everyone's safety and sanit...
Immigration lawyers
851 Burlway Road Suite 206 BURLINGAME, CA 94010
American Corporate Services Law Offices, Inc. provides immigration services for the following categories of foreigners: ⬇️⬇️⬇️ Employees — on H-1...
Immigration lawyers
582 Market Street, Suite 311 San Francisco, CA 94104
Do you dream of legal life in the US, a Green Card and American citizenship? We will help you make this dream come true! We provide expert assistance...
Immigration lawyers
128 Brighton Beach Ave Suite #218
Popular services in the USA
Immigration lawyers в других городах