Buying and selling business in West Sacramento, CA
Фильтр
3
объявлений отсортированных
по популярности
Bakery for Sale in Van Nuys! Unique opportunity to own a thriving bakery with a charming shop in the front. Spacious 2,400 sqft space. Fully equipped...
Buying and selling business
13640 Vanowen St, Van Nuys, CA 91405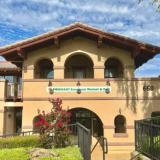 Part of the business is for sale. One of the founders, for family reasons, sells his share in the business. Cheap! If you know how and love to cook, i...
Buying and selling business
660 Auburn Folsom Rd., #101 Auburn CA
E-PR Online is a content marketing and PR platform. Our AI bot uses advanced algorithms to browse the media catalog and select the best ones depending...
Buying and selling business
Popular services in the USA
Buying and selling business в других городах