Dwm-dui in Woodland Hills, CA
Filter
4
ads sorted
by popularity
Sigal Law Group has extensive experience representing individuals accused of crimes in the Greater Los Angeles area, including Van Nuys, Sherman Oaks,...
Dwm-dui
15250 Ventura Blvd., Suite 1220 Sherman Oaks, CA 91403
Martinian & Associates предоставляет всестороннее и персонализированное юридическое представительство для вас, вашей семьи или вашего бизнеса. О...
Dwm-dui
2801 Cahuenga Blvd W Los Angeles, CA 90068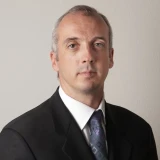 Закончил юридический факультет Калифорнийского университета (Los Angeles School of Law), и уже более 16 лет веду частную юридическую практику. ...
Dwm-dui
3550 Wilshire Blvd Suite 1770Los Angeles, CA 90010
Юридическая компания Коstiv & Associates, P.C. Наши адвокаты защищают интересы наших клиентов во всех судах Соединённых Штатов. Иммиграционное п...
Family law
3250 Wilshire Blvd. Suite 2100 Los Angeles, CA 90010
Popular services in the USA
Dwm-dui in other cities