Okulist | Ophthalmology in Woodland Hills, CA
Фильтр
6
объявлений отсортированных
по популярности
The affordable Vision and Eye Center in Los Angeles provides the best vision care in San Fernando Valley and Moorpark. Whether you speak English, Span...
Okulist | Ophthalmology
906 San Fernando Rd, San Fernando, CA 91340, Сполучені Штати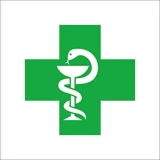 Partamian Leon G MD Physicians-Ophthalmology is a private practice that offers diagnostics, therapeutic rehabilitation, and a comprehensive and scient...
Okulist | Ophthalmology
18546 Roscoe Blvd # 200, Northridge, CA 91324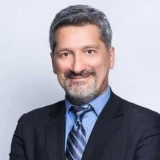 Dr. Arthur Benjamin is one of California's leading eye doctors in Los Angeles and is board certified by the American Board of Ophthalmologists. He...
Okulist | Ophthalmology
9201 Sunset Blvd #709, West Hollywood, CA 90069
Welcome to the Kagan Institute! Do you have eye problems or need aesthetic care? A leading ophthalmologist surgeon with more than 25 years of experie...
Okulist | Ophthalmology
5455 Wilshire Blvd, Los Angeles, CA
Dr. Victoria Goldenberg graduated from New England College of Optometry in Boston, MA with a degree in Ocular Diseases and Special Contact Lens Select...
Okulist | Ophthalmology
6433 Fallbrook Ave, Los Angeles, CA 91307
Dr. Winarski specializes in ophthalmology and plastic surgery. Offers you a full range of professional services in Los Angeles, California. Knowledge...
Okulist | Ophthalmology
6055 San Vicente Blvd, Los Angeles, CA 90036
Popular services in the USA
Okulist | Ophthalmology в других городах